Order Fulfillment Services
Global Link Distribution is your logistic business partner that is committed to the growth of your business. Whatever fulfillment or logistical needs your business requires, we're on it. As your logistical partner our duty is too provide the highest level of service, accuracy, affordability, and reliability. We pride ourselves in removing the stress from your logistical needs.

Services
Ecommerce Fulfillment
Global Link Distribution mission is to provide our customers with the most efficient and cost-effective ecommerce fulfillment solution in the market regardless of our customers' order volume or size.  Using our custom 3PL WMS software we are able to scale and adjust to any situation and customer. Our unique combination of technology, experience, and facility we are able to offer any 3PL fulfillment service.
We pride ourself in providing the same level of excellent service to any customers, wither you're a pro or just starting out in ecommerce, we look forward to taking your business to the next level.

Retail Fulfillment
With over 20 years of retail fulfillment, working with all the major and regional retailers such as Wal-Mart, Target, Nordstrom, Macy, JCPenney, and many more. Having a partner such as Global Link Distribution is critical to the fulfillment of your products to retailers. If you are new to retail fulfilment, we will be able to walk you through all the necessary steps and requirements that are unique to each retailer. We can help you plan and deploy the most reliable and efficient method of delivering your goods to your buyer. Our WMS software is able to automate many critical tasks to reduce the possibility of mistakes and chargebacks.
We are experts in all phases of retail fulfillment.
Inbound / Receiving
Storage / Warehousing / Kitting / Work Orders
Vendor Compliance / Routing
Shipping / LTL & FTL Freight / UPS FedEX USPS DHL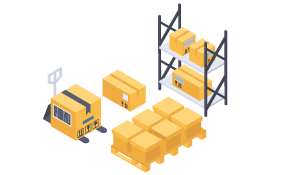 Retail Fulfillment Capabilities
Vendor required Labeling
Reduce Chargebacks
Cross Docking
Multi-Vendor Support
Work Orders
LTL FTL Shipping
FBA & FBA Prep
Amazon is currently the world's biggest marketplace and it is an excellent sales channel to help you increase your sales, exposure, and reach new customers. So, it makes perfect sense to use FBA (Fulfillment by Amazon) to take advantage of Amazon extensive shipping network, free shipping offer, Amazon Prime Membership, and many other incentives of FBA. But there is a downside to FBA and that is Amazon strict guidelines for the preparation of your product so that your product will be ready once it is delivered to Amazon fulfillment center. If your product does not adhere to Amazon guidelines, you run the risk of being charged for noncompliance or worse, have your product rejected and returned.
Labeling
Repacking
Expiration Dates
Quality Control
Poly Bag / Shrink Wrapping
Sold as Set
Fragile Item Prep
Boxed Units
Warehousing
Our warehouse is the ideal solution to growing your business by offering a flexible and scalable environment designed specify for your business needs. We take the headaches out of your operations by ensuring and controlling raising labor cost and shortage, operational cost, shipping cost, and equipment cost.  Let our industry-leading solution improve your shipping time while at the same time reduce your operational overhead.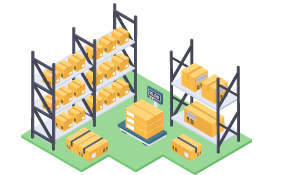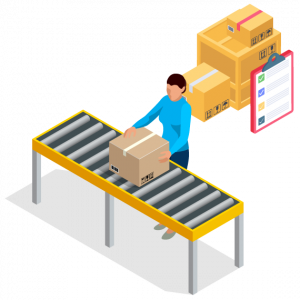 Pick and Pack
Our WMS ecommerce fulfillment software ensures efficient and accurate pick and packing.

We are able to fulfil your ecommerce orders and have them shipped within 48 hours.

Pay for only the services you use. No extra or hidden fees

Our simple pricing structure makes it easy for you to know how much you spend.
Bulk / B2B Order Processing
We have over 20 years' experience shipping to almost every domestic and regional big box store such as Walmart, Target, Amazon, Macy, Nordstrom, JC Penney, and more.

Our WMS makes it just as easy to ship to your retail customers as it is to ship to your direct end customer.

Automate BOL and EDI submission

Use our extensive experience with retail logistics to free up your time to focus on growing your business.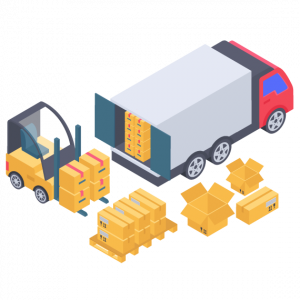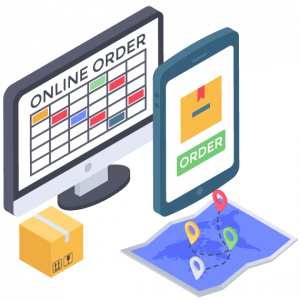 GLD WMS Software
With Global Link All in 1 Cloud Management Software, view all your inventory across all your ecommerce channels from anywhere. Instantly  view the status of your inventory and quantity on hand and quantity reserved.
Quickly view your best selling items and set custom alerts and notification to remind you to replenish inventory, bundle special items, or add promotional inserts.
Instantly filter and identify slow moving products to minimize high storage cost and analyze performance and sales channels for those items.